*Información se repite en español debajo
The Midwives Model of Care™ is a fundamentally different approach to pregnancy and childbirth than contemporary obstetrics.
Midwifery care is uniquely nurturing, hands-on care before, during, and after birth. Midwives are health care professionals specializing in pregnancy and childbirth who develop a trusting relationship with their clients, which results in confident, supported labor and birth. While there are different types of midwives practicing in various settings, all midwives are trained to provide comprehensive prenatal care and education, guide labor and birth, address complications, and care for newborns. The Midwives Model of Care™ is based on the fact that pregnancy and birth are normal life events. The Midwives Model of Care includes:
monitoring the physical, psychological and social well-being of the mother throughout the childbearing cycle

providing the mother with individualized education, counseling, and prenatal care, continuous hands-on assistance during labor and delivery, and postpartum support

minimizing technological interventions and

identifying and referring women who require obstetrical attention.
The application of this model has been proven to reduce to incidence of birth injury, trauma, and cesarean section.
(Midwives Model of Care definition is Copyrighted © by the Midwifery Task Force, all rights reserved)
Learn More…
What does the research state?
Sure, home birth sounds great and all but is it safe?
This is the number one question that many parents ask me. In California Home Birth is legal to practice  as long it is determined that the pregnancy is low risk.  Well then how do I know if I'm low risk? The vast majority of pregnancies are low risk. The most common high risk factors included insulin dependant diabetic mothers, predisposing health risk factors, hypertension, placenta previas, twins, breech birth, preterm and postterm deliveries are among some. For a more detailed account of what might risk you out of homebirth visit this link. When a midwife practices within the scope  practice of low risk pregnancy and birth, the outcomes are good. Below is a link the the most recent Home Birth study in the US, "Outcomes of Care for 16,924 Planned Home Births in the United States: The Midwives Alliance of North America Statistics Project, 2004 to 2009".
New home birth study from the MANA Statistics Dataset shows that Planned Home Birth with Skilled Midwives is Safe for Low-Risk Pregnancies
The largest study of planned, midwife-led home birth in the U.S. to date, reported outcomes for nearly 17,000 women who went into labor intending to deliver at home between 2004 and 2009.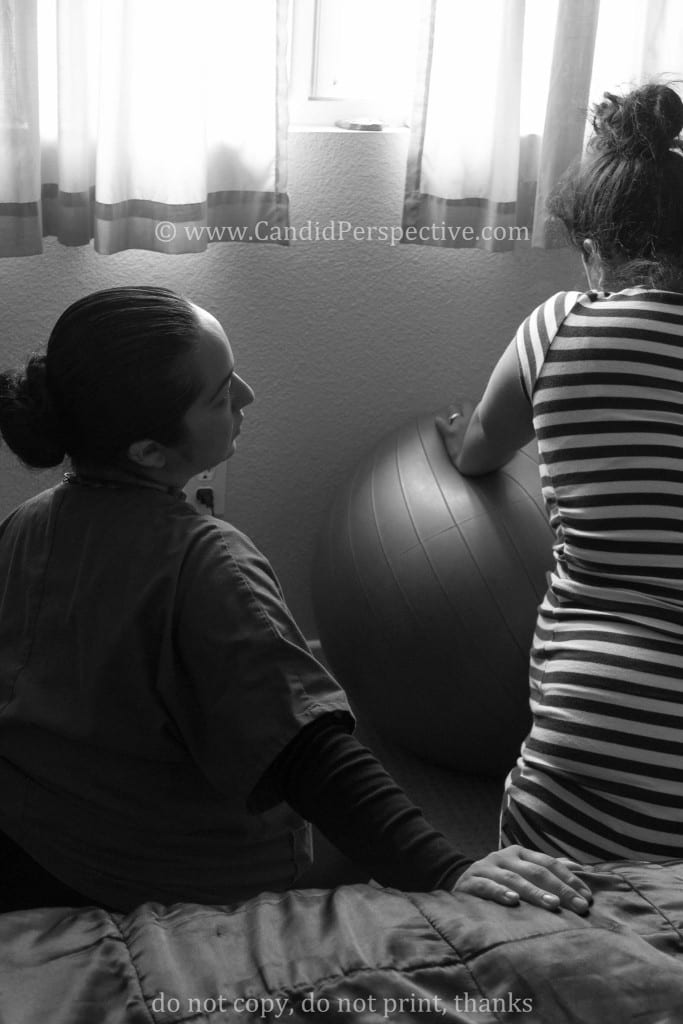 Safe Outcomes with Positive Benefits
High rate of completed home birth (89.1%)

High rate of vaginal birth (93.6%)

High rate of completed vaginal birth after cesarean (VBAC; 87.0%)

Low intrapartum and neonatal fetal death rate overall:

2.06 per 1000 intended home births (includes all births)  

1.61 per 1000 intended home births excluding breech, vbac, twins, gestational diabetes, and preeclampsia.

Low rate of low APGAR scores

Extremely high rate of breastfeeding (97.7%) at 6 weeks
Few Emergency Transfers to Hospital Care
Primary reason for transport was "failure to progress." Transfer for urgent reasons, such as "fetal distress" was rare.
Low Rates of Intervention
Cesarean section rate of 5.2%

Less than 5% used pitocin or epidural anesthesia
It is not to say that home birth or birth center birth is not without any risks. As a parent , the birthing mother, the father you will decide what route you choose to take. Some parents choose to birth in an out of hospital birth setting , because of the risks that come with birthing within the hospital setting. Visits the Consumer Report of California Maternal Quality Collaborative to learn more about your hospital choices in the San Diego Region. What I want more than anything is for you to make a well informed decision that you feel confident in, regardless of the setting you choose.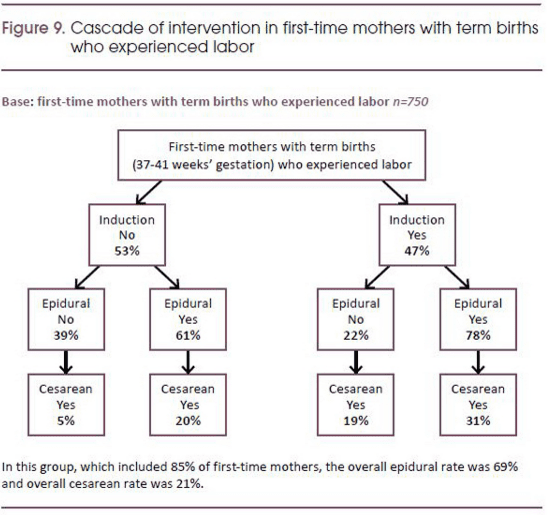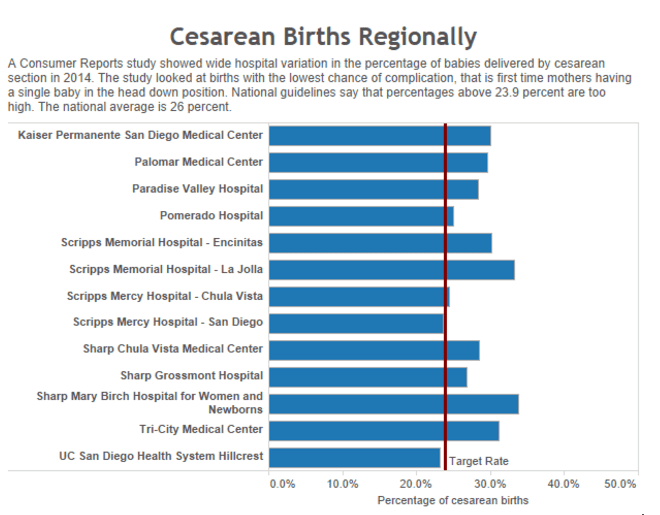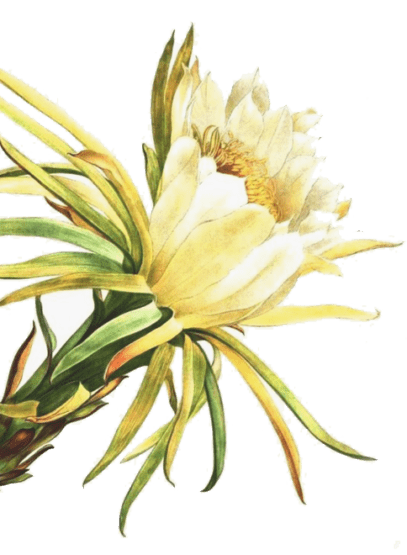 Tema's Current Services
Interested in having something different and special for your upcoming birth? Thinking about Home Birth?
Click on a service below to learn more about what La Matriz Birth provides.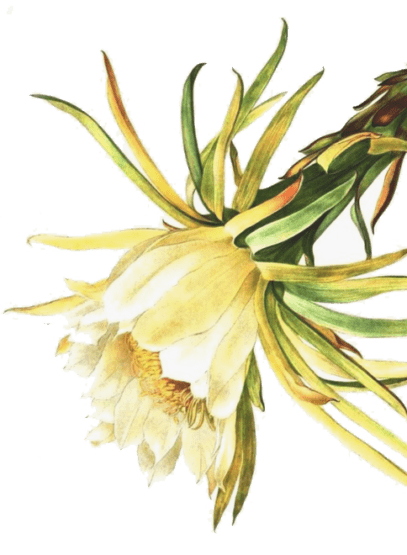 ¿Que tan seguro es un parto fuera del hospital?
Claro, parto en casa suena muy lindo, pero ¿es seguro?
Esta es la primera pregunta que muchos padres me preguntan. En California los partos parto en casa o en centro de partos son legales siempre y cuando se determina que el embarazo es de bajo riesgo. Pues bien, ¿cómo sé si estoy bajo riesgo? La gran mayoría de los embarazos son de bajo riesgo. Los factores de riesgo más frecuentes son madres diabéticas dependientes de la insulina, factores de riesgo predisponentes de la salud, la hipertensión, una placenta previa, gemelos, parto de podálicos(de nalga), prematuros y partos postérmino se encuentran entre algunos. Para una descripción más detallada de lo que se podría calificar como un alto riesgo para el parto en casa visite este enlace. Cuando una partera ejerce  su  alcance de práctica de embarazos de bajos riesgos, los resultados son buenos y sanos.  
A continuación se muestra un enlace al el estudio más reciente parto en casa en los EE.UU.,Outcomes of Care for 16,924 Planned Home Births in the United States: The Midwives Alliance of North America Statistics Project, 2004 to 2009".
Un nuevo estudio sobre el parto en casa y con partera del conjunto de datos Estadísticas MANA muestra que el parto en casa con  Parteras Tituladas es seguro para embarazos de bajo riesgo.
El estudio más grande de lo previsto, el parto en casa con parteras tituladas en los EE.UU. hasta la fecha, los resultados informados por casi 17.000 mujeres que entraron en el trabajo con la intención de dar a luz en su casa entre 2004 y 2009.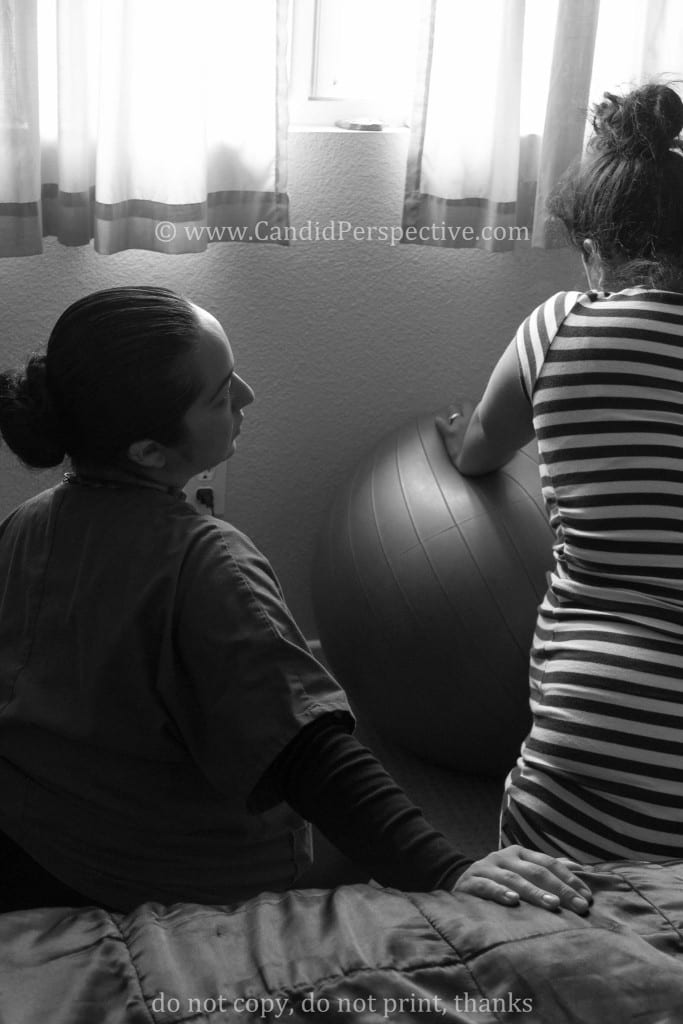 Los resultados :
de alta tasa de nacimientos en el hogar completado (89,1%)

11.9% traslado al hospital ( más frecuente en primigestas)

de alta tasa de partos vaginales (93,6%)

de alta tasa de parto vaginal después de una cesárea completado (PVDC; 87,0%)

baja tasa de muerte neonatal en intraparto:

2,06 por cada 1000 nacimientos en el hogar destinados (incluye todos los nacimientos)  

1,61 por cada 1000 nacimientos en el hogar destinados excluyendo partos podálicos, PVDC, gemelos, diabetes gestacional y la preeclampsia.

Baja tasa de índices bajas de

APGAR

extremadamente alta tasa de lactancia materna exclusiva de (97,7%) a las 6 semanas postparto
Pocas transferencias de emergencia hospitalaria
razón primaria para el transporte era "falta de progreso." Transferencia por razones de urgencia, tales como "sufrimiento fetal" fue raro.
Bajas tasas de Intervención
tasa de cesáreas de 5,2%

Menos del 5% pitocina utilizado o anestesia epidural
No quiere decir que el  parto en casa o centro de partos no está exenta de riesgos. Como padres, la madre de parto, el padre va a decidir qué ruta usted deciden tomar. Algunos padres eligen un parto en fuera de un hospital, debido a los riesgos que vienen con parto dentro del ámbito hospitalario. Visite el sitio de Consumer Report of California Maternal Quality Collaborative para aprender más sobre sus opciones hospital de la región de San Diego. Lo que quiero más que nada es cada madre y padre puedan tomar una decisión bien informada. Para que logren sentirse seguro, independientemente de donde que eligen parir.